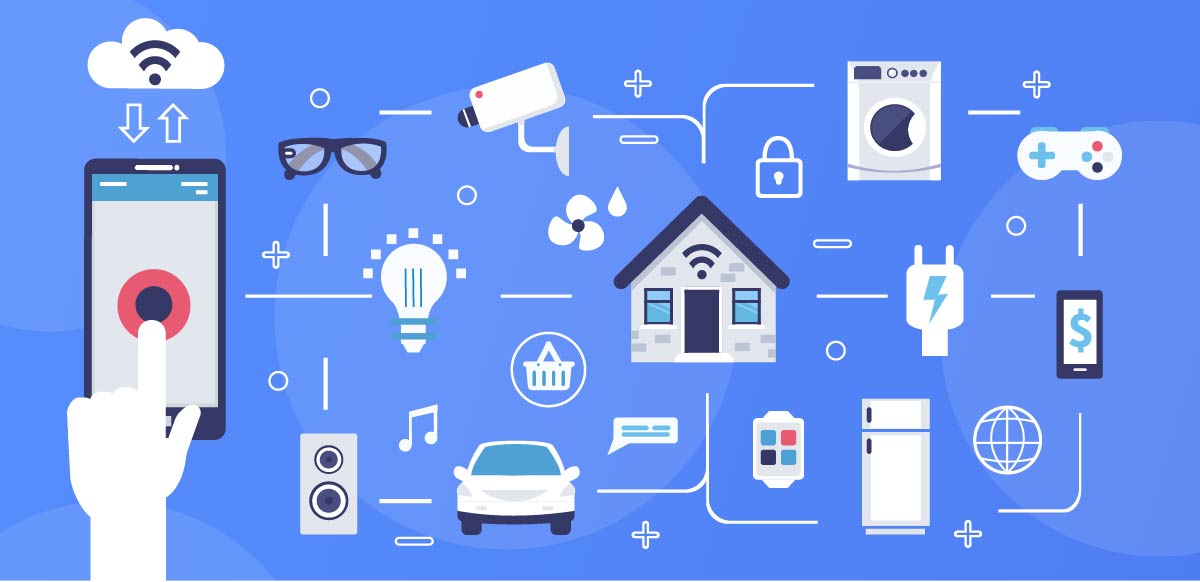 The rate of spread for connected devices has increased at a ridiculous pace over the last few years and amog them, Azurewave devices keep on appearing in our domestic network. Internet-of-Things (IOT) is now part of our daily activities and the number of devices that can be automated is endless. The technology is Wi-Fi driven, meaning that it's essential for the devices to be constantly connected to the internet via a router.
Azurewave Technology consistently provides Wi-Fi modules and solutions for desktop Pc and IoT devices. Many partner companies that produce IoT devices are leveraging the quality of their wireless modules. They install them directly in devices such as laundries or air conditioners turning regular, offline, electronical home appliances into smart devices that you can easily control via your mobile. Once installed, these devices are usually visible on the network with the name of the manufacturer, e.g. Azurewave.
You can also install Azurewave modules in DIY automation projects. You can connect up to six wireless tools using Azurewave products. They make amazing small devices and modules within their unit. Azurewave modules are improved through computerized processing, making them applicable for wireless purposes or Wi-Fi on most devices.
This article will provide comprehensive details about Azurewave devices and products. Read on below to find out more about Azurewave Devices.
A Guide on Azurewave Devices
In 2005, Azurewave was firstly founded as a company leading in providing software solutions, production, and design. Since then, their manufacturing process mainly focuses on producing home appliances, laptops, automotive appliances, personal computers, and much more. Taiwan is the headquarters of the company.
The wireless modules produced by Azurewave technology are highly compatible with a lot of devices. Over the years, they produced various products such as wireless modules, remote modules, camera modules, and others but the most common and recent modules are wifi, a digital camera, and Bluetooth.
Why use Azurewave devices? Here are four reasons why it is preferable to use these devices:
Spatial propagation
They support various Network Bandwidth
Spatial stream transmission
Short guard breach of 400ns
You can get these devices in various products, such as Wi-Fi, DTV, GPS, Bluetooth, and camera modules.
Azurewave technology is an image processing and wireless solution that offers different devices. Most businesses and households use Azurewave modules as well as their devices and products.
Some of the devices using their modules include:
DTV
Cameras
PC
Laptops
Mobile Phones
Wi-Fi
Bluetooth
GPS
Home Automation System
Azurewave Modules
Azurewave technology offers different modules you can use at home or in your business.
Here are some of the best modules they provide:
Camera Modules
Azurewave technology released its 360 underlying panomorph excellent camera. It became the answer for cell phones, consecutive cameras, activities cameras, as well as other photographing gadgets.
Similarly, an extraordinary 360 encounter requires unique and quality pictures. Azurewave confirmed that all their gadgets or items using their proprietary Panomorph camera procedure would make recordings of 360 for spilling live on various web-based media.
The focal points of the 360 panomorph camera are the only focal points that produce extraordinary quality in an exact configuration perfect for mobile phones.
Remote Modules
The company also provides wifi models like WLAN and WPAN and Bluetooth models such as WWAN modules applicable to different applications.
Some modules involve MM.2 1216 and M.2 1630/2230, which are patch-down and attachment modules. It also contains IoTModule, a type bind below module for wifi or Bluetooth, sound or voice SoM, and the SiPMolding Modules.
It can include programming or application or winding down capacities from other application processors.
Other modules may include:
IoT Module for Providing Service
If you are working on a device or project based on IoT, you need to use a wireless module for your project to connect with a cloud server.
Most developers use AWS cloud while using IoT models. However, if you want the best and fastest connectivity while using the AWS cloud, you need their IOT wireless module.
It would help if you used IOT modules because they will offer long-lasting and stable connections with zero interruptions. AWS cloud allows you to connect different OIT devices simultaneously.
We are now in the modern age, and if you want your home to be completely automated without having to replace your home appliance, you need to check out Azurewave technology.
Azurewave provides a microprocessor unit that converts all your devices into IoT devices using wifi.
You can change your old devices such as cameras and hone and make them new. MCU contains two units: AW-CU427-P and AW-CU300. You can use both with or without a host.
How's Azurewave Products Security?
Products from Azurewave technology work best while using IEEE 802. 1li, which works well with 64-bit and 128-bit and also encryption of WPA or WPA2. Azurewave products are not linked with security.
WEP is denounced by those who aren't aware.
You may be curious why the device is fragile and insecure when attacked. For this reason, WPA 2 is quickly replacing WPA 3 in the networking sector.
The main challenge facing these products is that Azurewave cannot sustain data encryption, particularly the 256-bit, one of the most secure groups.
Conclusion
Lastly, azurewave is the best company supplying production, image processing, wireless, design, and software devices in the technology market.
This company has worked with different technology like Glasswire to bring you the best wireless devices. Azurewave technology provides camera and wifi solutions for mobiles and pc. All these products serve you in different ways.