We have launched a new version of Glasswire and are excited to share many new features with you!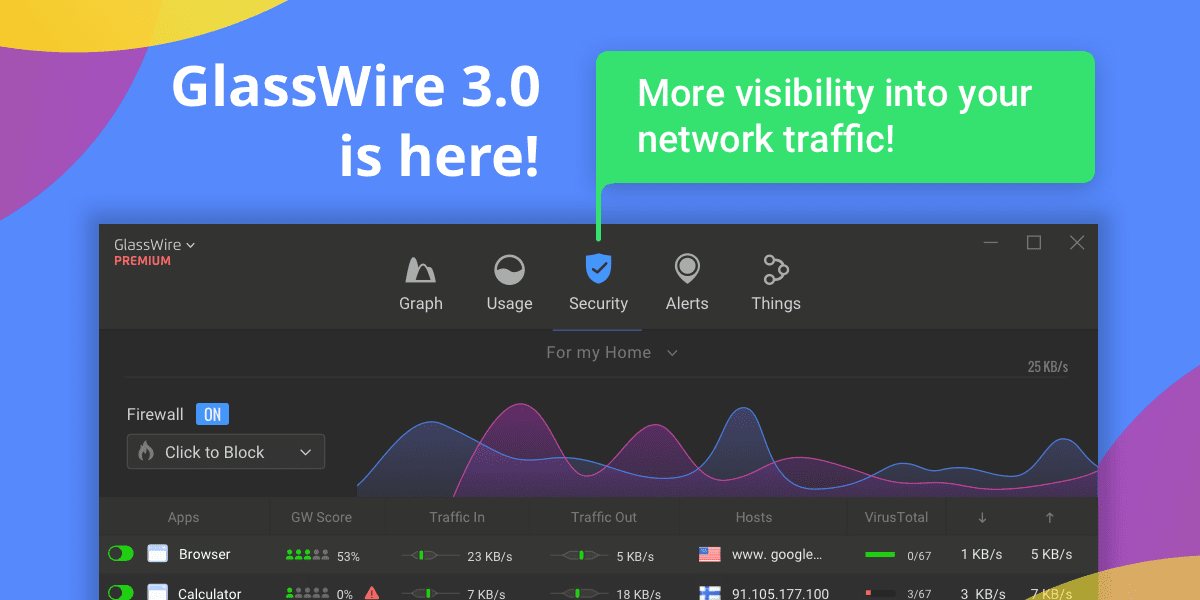 Download GlassWire
Gain even more visibility into your network traffic with our latest features!
We have been working hard over the past months to improve our software and we are proud to announce the introduction of some new and exciting features. We believe they will radically improve your understanding of all the network traffic generated from your PCs.
GW Score – To further enhance GlassWire as an endpoint security solution, we have introduced the GW Score, which will allow you to gain better insights into the safety of the applications running on your PC. Thanks to the GW Score, based on an algorithm that analyzes the applications' popularity, you will understand if any applications running on your machine are "one of a kind" and therefore potentially dangerous. If you do use customized software, you can mark it as "safe".

The GW Score ranges from 0 to 100%. If an application looks suspicious (typically runs on less than 1% of users' machines), you can immediately block it, thanks to GlassWire's firewall.
Anomaly Detection – Did you ever wonder if the amount of traffic generated by your computer can be considered normal? To help you understand it, we have developed a new feature called "Traffic Anomaly Detection". By analyzing the volume and frequency of your data streams, GlassWire can identify anomalies in your network traffic and suspicious applications.
You will find these new features on the Security Tab of your GlassWire App.
Create your GlassWire account
By creating an account you will gain access to your personal GlassWire Management Console.
The Management Console is a dashboard that you can access from anywhere, allowing you to view and manage all endpoints associated with your account. Within the Management console you can access and make changes to your account information, manage billing details, upgrade your plan and add all the endpoints you need!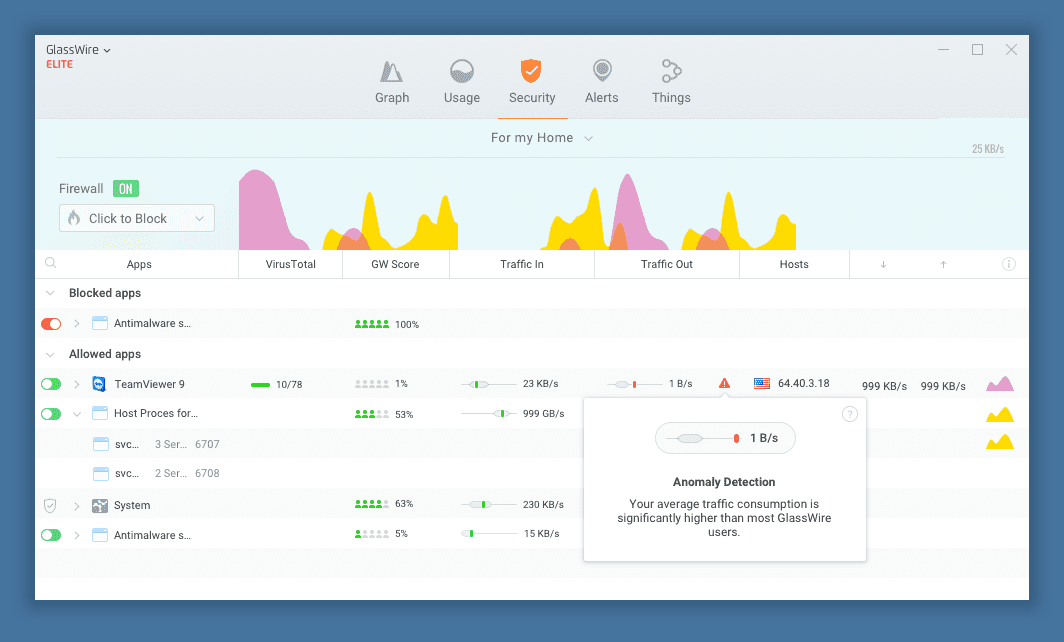 Click on the button below to download the new GlassWire.
Download GlassWire