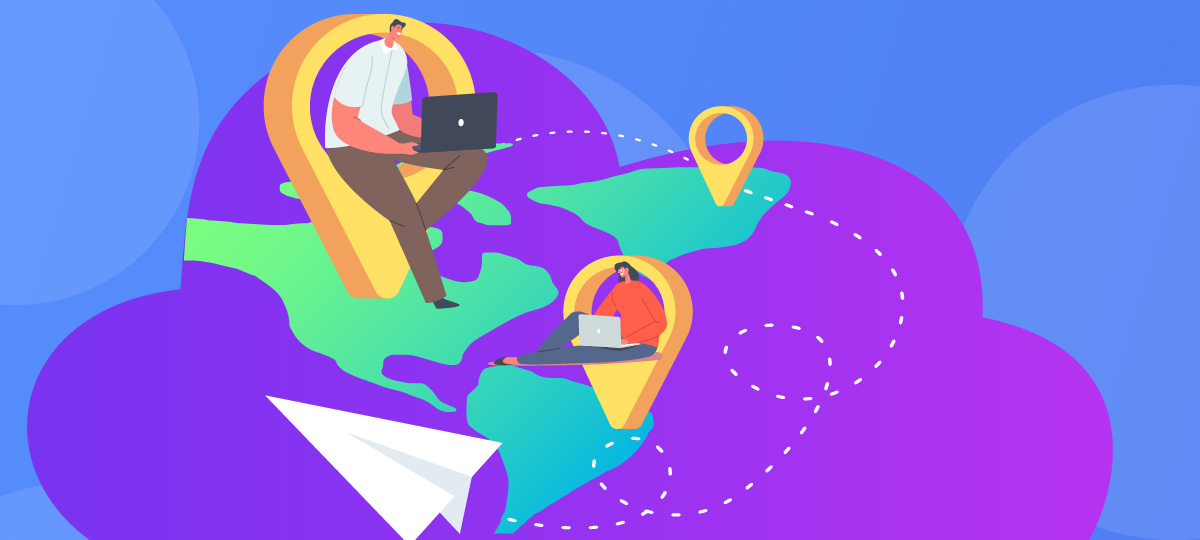 Companies increasingly entrust information security to managed service providers. The model of managed security services is an alternative to building information security in-house and classic service outsourcing. This article highlights 11 benefits of MSS providers.
What is managed security services (MSS)?
Managed security services (MSS) constitute a significant and constantly evolving part of the information technology (IT) market. This market consists of a number of segments defined by the concept of information protection:
Managed firewalls, VPNs, IDS, managed security monitoring services
Secure content management SW and anti-virus solutions
IT security hardware systems
Currently, many companies still implement IT security internally. However, there is a clear tendency to outsource it to specialized external MSS providers (MSSP). This approach makes economic sense. Specialized service providers work for many customers and deploy correspondingly extensive resources. This is more profitable than if each company were to run its own MSS department.
How long has MSS been on the market?
When you meet MSS, it seems to be a modern trend. In fact, the history of MSSP began in 1997, when a VPN encryption service entered the market.
The market of MSS in the world has been developing for more than 20 years. Now, they are provided by more than 250 providers, including both small companies that use their developments and large international players such as Microsoft and Amazon.
At the moment, there are more than 25 such services on the market, and this sector continues to develop actively, showing high growth rates. According to MarketsandMarkets, the worldwide MSSP market is expected to grow from $31.6 billion in 2020 to $46.4 billion by 2025.
During the last year, companies have already adapted to living in a hybrid format and decided to outsource information services to providers. Skepticism, fear of losing control, and the complexity of justifying the use of services gave way to the need to ensure security in the shortest possible time.
Now, let's discuss 11 benefits of MSS providers.
Savings
With MSSP, you only have to pay for what is actually used and when it is used (Pay-as-you-go). This is especially important for SMB companies. Successful deployment of managed services helps reduce IT costs by 25-45% and improves operational efficiency by 45-65%.
Infrastructure reliability
MSSPs provide 24/7 managed services to keep the network infrastructure up and running. This makes it easy to track security aspects against standards and ensures that the infrastructure remains up and running.
Simplification of complex processes
A trusted MSSP has the technology, infrastructure, and staff to solve even the most complex problems. As experts in their field, they focus on every single aspect with a contingency plan.
Combating the rise of cyber threats
According to IBM, misconfigured servers account for approximately 85% of the 8.5 billion records that were compromised in 2019. Misconfiguration can occur on many fronts, including improperly protected synchronization backups. MSSPs make it possible to avoid this.
Access to qualified experts
Managed security services provide access to the knowledge and expertise of certified professionals who do not need to be sourced or hired directly. This is a major challenge CIOs face – about 44% of SMB companies report that they don't have security staff.
Cybersecurity expertise
MSS providers have highly qualified security experts with extensive expertise and experience in the fight against cyber threats. They are familiar with the latest attack methods, tools, and techniques and can help companies develop a comprehensive security strategy. The expertise of MSS providers enables companies to stay current with the threat landscape and protect their systems and data.
Update and patch management
The threat landscape constantly changes, and new security holes and vulnerabilities are discovered continuously. MSS vendors keep security systems current by regularly applying updates, patches, and security updates. This reduces potential entry points for attackers and increases the security of enterprise systems. MSS providers ' regular updates and patch management relieve companies of this time-consuming task and ensure that enterprise systems are continuously protected.
Expertise in regulations and compliance
MSS providers are familiar with the applicable rules and regulations in IT security. They have the expertise to help companies interpret and implement these rules and regulations. By working with an MSS provider, organizations can ensure that their security practices comply with applicable regulations and that the necessary measures are taken to protect their data and systems.
Continuous monitoring and reporting
Continuous monitoring allows potential regulatory breaches to be identified and countermeasures to be taken. MSS vendors produce regular reports and logs that help organizations document their security measures and regulatory compliance. These reports can serve as evidence of regulatory compliance during audits and compliance reviews.
Event correlation
An important feature of 24-hour monitoring is correlating different security events. This enables the detection of potential threats that may span multiple systems or events. MSS teams can identify complex attacks or ongoing security breaches by analyzing event correlations and take appropriate countermeasures.
Alerting and response
When a potential threat is detected, MSS providers immediately generate alerts or notifications to inform the business of the security incident. This enables a rapid response and the initiation of actions to contain the attack. MSS teams stay in close contact with the business and work together to minimize the impact of the incident and protect the affected systems.
Conclusion
Defending corporate data against cyber attacks is becoming increasingly complex, and the technologies required are evolving rapidly. An in-house IT department can often no longer meet these high cybersecurity demands on its own. Now you know how to use specialized managed security service providers to your advantage.
BIO:
Stacey Wonder is a content marketer who enjoys sharing best practices for self-development and careers with others. In her free time, Stacey is fond of contemporary dance and classic French movies. You may feel free to reach out to her at GuestpostingNinja@gmail.com or for collaboration suggestions.